Romania
Dear Friend,
As God leads you we at Heartland Baptist Missions would be honored to help you fulfill God's calling in your life. Please contact us and let us pray for you and let us know how we can help you.
Dr. Roy Chestnut
The Stephen Wilhelm Family
Stephen, Lori, Johnathan, Eroyn, Christopher.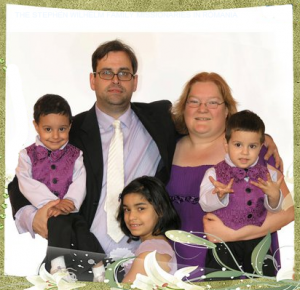 Missionaries serving in Oradea, Dihor, Romania. If you have any questions about our ministry you can e-mail us at, godscrossfire@cs.com and put in the "Subject" box your name and or church name, or call us at  (803) 223-8684.
Brent and Sarah George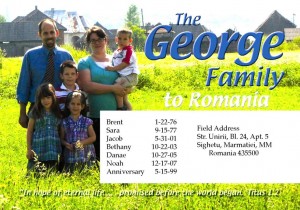 are missionaries in Sighetu, Romania. God had been leading Brent towards Romania since he was in high school, though he did not know it at the time.
Brother George tells about the Gypsies in Romania as well as encourages Christians to be involved in missions. This involvement can come by way of being a missionary or through gaining a greater burden to pray for missionaries through a short term mission trip. Listen to Missionary George tells us his story. (click on the play button to here his story in his own words.)
[esplayer url="http://heartlandbaptistmissions.org/wp-content/uploads/2012/07/Brent_George.mp3″ width="250″ height="25″]