Russia
Dear Friend,
The Lord has opened many doors of ministry in the city of Krasnoyarsk in Siberia, Russia. We have two churches, one in the city and one in the country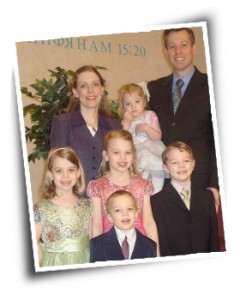 Kevin and Jessica Jones have been working in the city of Krasnoyarsk, Siberia for over 11 years. During this time, they have been instrumental in the founding of Krasnoyarsk Baptist Church. Kevin is now the pastor of the church and they have seen much growth in the past several years. For more information, please visit the Jones' website at www.siberianjones.com


The churches have Sunday school programs, visitation, baptismal services, harvest Sunday, and many other activities. Two orphanages in Krasnoyarsk allow us to come in weekly and have Bible clubs with the kids. Miraculously, we have been allowed to teach Bible in several public schools over the last 12 school years. Our summers are very active with village evangelization, as we travel to several of the villages surrounding our city and conduct evangelistic services. We also have a summer camp for kids where we take 25–40 kids out of the city for a week of activities, filled with Biblical instruction. The children of the church prepare a play for Christmas and Easter each year, and we have a special Christmas evangelistic outreach which usually results in our largest attendance of the year. We have also been blessed to have over 12 summer interns work with our ministry, and have helped 5 missionary families come to Russia to serve the Lord. We are excited to prepare for two new families who will be coming to Russia to work in the Far North.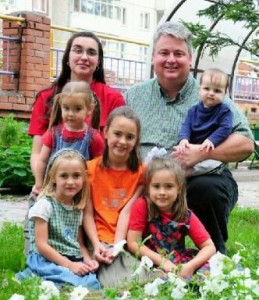 Preaching the Gospel in Shila the Hearron Family We began again canvassing the village with invitation fliers and posting the same on kiosk bulletin boards throughout the village.  At first we say a good number of young people attending our Bible study.  However, their interest tapered off but in its place we begin having adults visit.  Through the Winter and into Spring we have had a good group of adults attend. Visit their website http://thehearronfamily.com/
As God leads you we at Heartland Baptist Missions would be honored to help you fulfill God's calling in your life. Please contact us and let us pray for you and let us know how we can help you.
Dr. Roy Chestnut